Easy Mango Salsa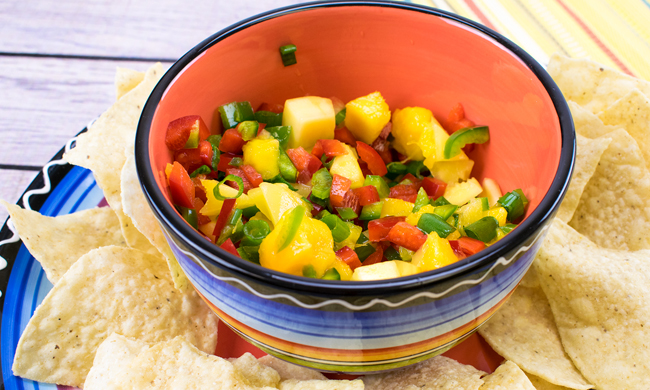 The warmer temperatures call for a menu that's light and healthy, but with a uniquely tropical flavor. For an easy, casual entrée with a beachy feel, this easy recipe for Mango Salsa is sure to please.  Find more recipes at culinary.net.
Mango Salsa
2 large ripe mangos, peeled, pitted and chopped
1/4 cup minced red bell pepper
1 tablespoon lime juice
1 tablespoon chopped fresh cilantro
2 green onions, sliced (green tops only)
1 small jalapeño pepper (stem, seeds and membranes removed)
Combine all ingredients.  Serve with chips or use as a topping for your favorite dish.
SOURCE:
National Mango Board